Welcome to the Bridgeview Park District!
CHEERLEADING:
Who's got spirit?? WILDCATS DO!!!! Does your 5th-6th grader know how to cheer, tumble OR stunt? Come join our team! The Bridgeview Park District's competitive cheer team will be participating in IRCA competitions this spring! Register in person or online today! First practice will be February 4th at 6:30pm!
Any questions please call us at 708-594-1818
GO TEAM GO!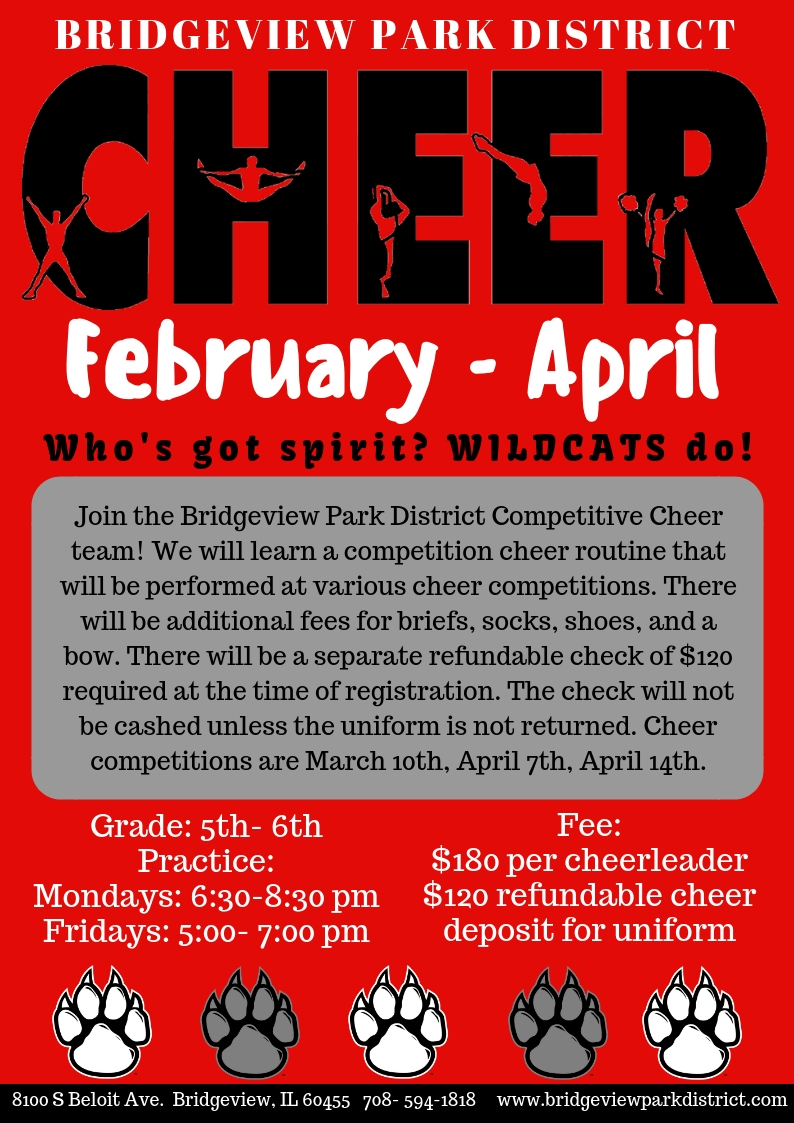 You will find all of the programs and events that we offer by exploring our website. 
For more information, come into the Park District, or call us at:
708-594-1818